Cuticle Oil
Cuticle oils have been used for centuries to help soften, add luster, and impart pleasant fragrance, to cuticles. Where once they were difficult and messy to apply, modern cuticle oil dispensers allow for clean applications and a variety of fragrances and feelings to suit every shoppers' needs.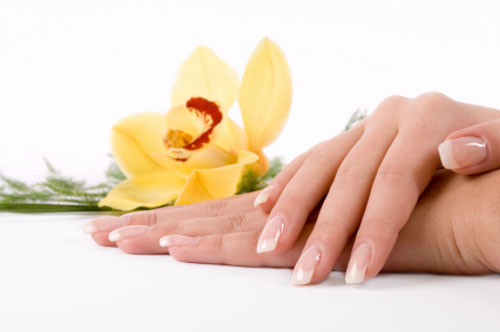 Those with damaged cuticles do not have to rely on the messy oils of the past to cure the unhealthy fingernails that form when the cuticle is stripped of its natural moisturizers. Cuticle pens, like these from cosmetics companies Sephora
and e.l.f.
prevent messes and waste by storing the oil in a convenient pen-type applicator.
The pen's brush tip is as easy to apply as lip gloss, "writing" oil onto cuticles like a beauty highlighter. The vitamins will replenish damaged cuticles, while the different essential oil types moisturize as they appeal to everyone's differing sense of smell.
Like many beauty products, it's possible to make cuticle oil at home using readily available cuticle oil recipes. Most cuticle oil recipes center on essential oils like jojoba, almond, and lavender, but there are as many different preparations as there are types of cuticles. By experimenting with different cuticle oil application techniques and a variety of oils, the stay-at-home nail technician can restore cuticles to their natural radiance, achieving personalized results at reasonable prices.